Louis Durey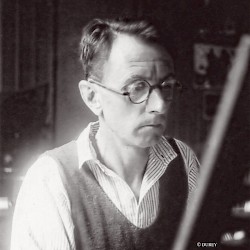 Louis Durey was born in Paris on May 27, 1888, near the Place Saint-Germain-des-Prés. After completing his secondary education, he earned a degree from the École des Hautes Études Commerciales (today better known as HEC Paris, one of the world's leading business schools).
It was not until he was about twenty years old, after discovering Debussy's Pelléas et Mélisande, that Durey determined to pursue a career in music. He began his studies in harmony, counterpoint, fugue, and composition as a private student—unaffiliated with any institution—of Léon Saint-Réquier, who was at the time a professor at the Schola Cantorum de Paris (an important private music school) and choirmaster at the Société des Chanteurs de Saint-Gervais.
Durey's first compositions date from 1914 and testify to his deep affinity for the music of Debussy. In the same year, Durey encountered by chance one of the lieder from Arnold Schoenberg's Book of the Hanging Gardens—a ray of light that opened the way for all of his later investigations. It was, more precisely, with Durey's Offrande Lyrique, opus 4, that his own artistic personality emerged, as he delved into all the resources of his imagination—he was without doubt the first in France to make use of a musical language so clearly unconstrained.
In 1917, Durey, Georges Auric, and Arthur Honegger formed the Nouveaux Jeunes under the aegis of Érik Satie which, in 1919, with the addition of Germaine Tailleferre, Francis Poulenc, and Darius Milhaud, became Les Six. Durey "separated" from his comrades in Les Six in 1921, without however disrupting the bonds of honest friendship that had always united its members.
Durey was encouraged by several senior composers, including Albert Roussel, Florent Schmitt, and Charles Koechlin, and especially by Maurice Ravel, who among other things sponsored his membership in SACEM (the Société des Auteurs, Compositeurs et Éditeurs de Musique, the main French professional association that administers' musical rights).
After spending the years 1921 to 1930 partly in the South of France, Durey settled once more in Paris, where he would remain until 1960, when he returned for good to Saint-Tropez.
Consulting the catalog of Durey's works reveals that a great many of his compositions are devoted to vocal music, from solo art songs (mélodies) to vocal quartets accompanied by small instrumental ensembles. This form of expression predominated in his output between the wars and became, in a sense, his preferred field. It is evident that Durey always accorded the greatest importance to both his choice of poets and his choice of the specific texts he set, including poems by Apollinaire, Saint-John Perse, Cocteau, Mallarmé, Gide, Rilke, Éluard, and Lorca, among others.
In 1938 Durey, who was always particularly interested in the expressive forms of popular culture, was appointed general secretary of the Fédération Musicale Populaire, of which he became president in 1956, following in the footsteps of Roussel and Koechlin.
Beginning in 1944, Durey began to reveal openly in his music tendencies toward the expression of sentiments less personal than collective. His solo songs, choral works, and cantatas setting poems by such authors as Jean Fréville, Vladimir Mayakovsky, Éluard, and Langston Hughes exalt friendship, fraternity among the world's peoples, and their ardent yearning for freedom and peace. At the same time, from 1943 to 1947, Durey undertook a number of musicological projects, including the reconstruction and editing of some one hundred songs in French by Clément Janequin, as well as various pieces by Guillaume Costeley, Lassus, and Luca Marenzio, and some of Josquin's great motets—an activity that developed Durey's appetite for choral writing. He also harmonized numerous French folk songs.
With his Six Pieces from Autumn '53, opus 75, Durey returned to "pure" music, setting aside for a time the expression of ideas via the singing voice. Durey's oeuvre, comprising 116 catalogued opus numbers, includes every major musical genre with the exception of scores for dance. He likewise created very little for the stage or the symphony orchestra, although he did compose music for several documentary films.
Durey also oversaw various collaborative venture in musical journalism from 1921 to 1930 (including Le Courrier Musical, The Musical News and Herald, The Chesterian), and published music criticism and reviews of recordings in such publications as Les Lettres Françaises, Europe, L'Art Musical Populaire, and La Nouvelle Critique.
Durey never allowed himself to be confined within any system, too jealous as he was of his complete expressive freedom. Always seeking ways to renew his work, he himself defined it as a continuity that took on a variety of guises: "I have always written what I felt like writing, according to my mood, my imagination, and my stubborness."
While employing the most classical harmony, Durey also made use of atonalism and polytonality; in every case, the emotions to be expressed were the determining factor. Beyond the various aesthetic pathways he pursued, beyond any of his artistic influences, all of Durey's music is suffused with his immense sensitivity, and his humanism.
– Translation Christopher Caines
Jocelyn Dueck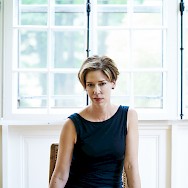 Pianist Jocelyn Dueck is known for her new music interpretations on the New York City circuit, premiering and commissioning works by composers Eve Beglarian, Lisa Bielawa, Tom Cipullo, Corey Dargel, Matthew Schickele, Daniel Felsenfeld, Judd Greenstein, John Glover, Daron Hagen, Gabriel Kahane, Libby Larsen, Gilda Lyons, Robert Paterson, Kevin Puts and Gregory Spears, to name a few. Jocelyn was a collaborator on the Billboard Chart-topper Five Borough Songbook, as well as its newly released second volume in 2017. Jocelyn has served on the faculties of the Manhattan School of Music, Juilliard, NYU and Mannes: The New School for Music, doing language preparation for their opera departments as well as teaching diction and duo interpretation classes. As a coach, Jocelyn has served on the music staffs at Glimmerglass Opera and Seattle Opera. Honors and awards include grants from the Classical Recording Foundation, Brooklyn Arts Council, Meet the Composer MetLife Creative Connections, American Composers Forum Encore, a Tanglewood Music Center Fellowship, and a Canadian Department of Foreign Affairs and International Trade grant with her pianist sibling trio, Dueck Three for their concert tour of China. Jocelyn received a BA in Piano Performance and DMA in Accompanying and Coaching from the University of Minnesota. Her dissertation focused on the unpublished song cycles of Les Six composer Louis Durey. She is the leading expert on Durey's songs in North America, having premiered the greater part of these cycles over the past decade. A devotee of language study through music, Jocelyn is the founder of The Center for Language in Song, an institute dedicated to the art of song performance.
http://www.jocelyndueck.com
William Burden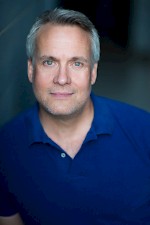 American tenor William Burden has won an outstanding reputation in a wide-ranging repertoire throughout Europe and North America. He has appeared in many prestigious opera houses in the United States and Europe, including the Metropolitan Opera, San Francisco Opera, Lyric Opera of Chicago, Los Angeles Opera, Houston Grand Opera, Washington National Opera, Seattle Opera, Opera Philadelphia, Santa Fe Opera, Cincinnati Opera, Glimmerglass Opera, New York City Opera, New Orleans Opera, Teatro alla Scala, Opéra National de Paris, Glyndebourne Opera Festival, Thèâtre du Châtelet, Bayerische Staatsoper, Berliner Staatsoper, Madrid's Teatro Real, the Netherlands Opera, and the Saito Kinen Festival. A supporter of new works, he has created many roles, including V.P. Inglesias in Jimmy Lopez' Bel Canto, Niklas Sprink in Kevin Puts' Pulitzer Prize- winning Silent Night at the Minnesota Opera, and the role of George Bailey in It's a Wonderful Life at the Houston Grand Opera. This season he returns to the Glimmerglass Festival for Derrick Wang's Scalia/Ginsburg and as the 2017 Artist in Residence. Mr. Burden's recordings include Beethoven's Symphony No. 9 with Michael Tilson Thomas and the San Francisco Symphony, Barber's Vanessa with the BBC Symphony Orchestra and Musique adorable: The Songs of Emmanuel Chabrier. He also appeared in the Metropolitan Opera's live HD broadcast of Thomas Adès' The Tempest.
Adriana Zabala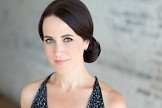 Among the six world premiere roles she has created, mezzo- soprano Adriana Zabala sang the title role in Aldridge's Sister Carrie, Sister James in Doubt, Lucy in Bolcom's Dinner at Eight, and Manja in Steal a Pencil for Me. Recent seasons also included Martin Y Soler's L'Albore di Diana, Viardot's Le Dernier Sorcier at the Kennedy Center's Millenium Stage, Catan's Florencia en el Amazonas with San Diego and Madison Operas, and Strauss' Ariadne auf Naxos with the Berkshire Opera Festival. In addition to several recordings and traditional operatic roles throughout the U.S., she has been a soloist with the Minnesota Orchestra, the Orchestra of St. Luke's, The Saint Paul Chamber Orchestra, the New Jersey, Jerusalem, Virginia, and Jacksonville Symphonies, and has appeared in recital at the Kennedy Center, Carnegie Hall, Wolf Trap, with the Source Song Festival, The New York Festival of Song, and the Salzburg Chamber Music Series.