Movses Pogossian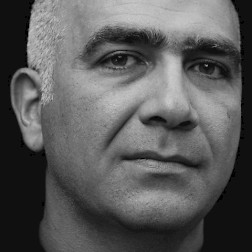 Armenian-born violinist Movses Pogossian made his American debut with the Boston Pops in 1990, about which Richard Dyer of the Boston Globe wrote: "There is freedom in his playing, but also taste and discipline. It was a fiery, centered, and highly musical performance..." He is a Prizewinner of the 1986 Tchaikovsky International Competition, and the youngest-ever First Prize winner of the 1985 USSR National Violin Competition, previous winners of which included David Oistrakh and Gidon Kremer. He has extensively performed as soloist and recitalist in Europe, Northern America, and Asia, with orchestras such as Moscow Philharmonic, Armenian Philharmonic, Toronto Sinfonia, and Brandenburger Symphoniker, among others. Movses Pogossian is one of the 2016/17 Artists in Residence of the Los Angeles Chamber Orchestra, and performed the Mansurian Concerto No.2 at their season-opening concerts, conducted by Jeffrey Kahane. Avid chamber musician, Pogossian has collaborated with such artists as Jeremy Denk, Kim Kashkashian, Alexei Lubimov, Rohan de Saram, and with members of the Tokyo, Kronos, and Brentano string quartets. He is Artistic Director of the acclaimed Dilijan Chamber Music Series, currently in its 12th season: dilijan.larkmusicalsociety.com

Committed champion of new music, Pogossian has premiered over 70 works, many of them written for him. He has worked closely with composers such as Kurtág, Harbison, Saariaho, Mansurian, Chihara, Frank, Sharafyan, and Augusta Read Thomas, to name a few. At György Kurtág's invitation, Movses Pogossian made his Darmstadt Festival debut in 2008 performing the Kafka Fragments with Tony Arnold, to critical acclaim. His duo with percussionist Kuniko Kato has commissioned several works for this medium, and performs internationally. In Los Angeles, Movses Pogossian frequently performs on Monday Evening Concerts, and is a recipient of the 2011 Forte Award, given by Jacaranda for his outstanding contributions to new music.

Pogossian's discography includes solo violin CDs "Blooming Sounds" and "In Nomine", and Kurtág's "Kaa Fragments", with soprano Tony Arnold. In his review, Paul Griffiths writes: "...remarkable is Pogossian's contribution, which is always beautiful, across a great range of colors and gestures, and always seems on the edge of speaking—or beyond." His latest Bridge Records CD of Violin Works of Stefan Wolpe made the 2015 Top Ten list in the Sunday Times (UK). Upcoming releases include a Schoenberg/Webern DVD, recorded at Arnold Schoenberg's Brentwood home (with Kim Kashkashian, Rohan de Saram, and Judith Gordon), an "Inspired by Bach" project of works for solo violin by Kaija Saariaho, and premieres by Gabriela Frank and Andrew McIntosh, commissioned for the artist by New Music USA. Movses Pogossian is Professor of Violin at the UCLA Herb Alpert School of Music. He participates in the Music for Food project, which raises awareness of the hunger problem faced by a large percent of the population, and gives the opportunity to experience the powerful role music can play as a catalyst for change.