Mariel Roberts releases second solo recording, "Cartography"
CD Release event at National Sawdust at 10pm on 5.19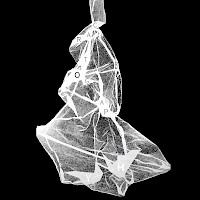 Cellist Mariel Roberts (Mivos Quartet, Wet Ink Ensemble, Ensemble Signal) releases her second solo recording including new works written for her by Davi∂ Brynjar Franzen, Cenk Ergün, George Lewis, and Eric Wubbels. Wubbels appears as a guest on piano and Ergun as a guest on live electronics. New York's WQXR radio wrote, "By playing a program this well-curated, with this much confidence, precision and good old-fashioned muscle, Roberts is not so much 'making a statement,' artistically speaking, as she is sounding an alarm. Listeners should come running."
Her Cd release event at National Sawdust on May 19 at 10pm she will highlight these boundary breaking, virtuosic pieces.