Dalia Raudonikytė With, 1970-2018
Lithuanian composer who worked in New York and Norway passes away at 48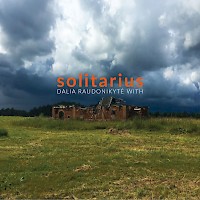 On September 7, 2018, the composer Dalia Raudonikytė With passed away after a protracted fight with cancer.
Dalia was a native of Lithuania where she studied at the Lithuanian Academy of Music, leaving to continue her studies in Norway where she continued to live. She lived in New York City for several years and had her work performed at the Dimenna Center, Harvestworks, and Spectrum before returning to Norway in the summer of 2017.
She released her only album with New Focus just before she moved from New York, Solitarius, featuring solo works for various instruments, electronics, and a work for string orchestra. Her work was often inspired by visual arts, literature, philosophy, computer programming and ethnography, and combines a strong affinity for experimental language with a uniquely personal lyricism and expressive melancholy.
Linked below is an article from the Lithuanian Music Information Center with the announcement of Dalia's untimely passing.