Scott L. Miller's Raba in NYC
Spectrum 9.28.18, Lenfest Center for the Arts 9.29.18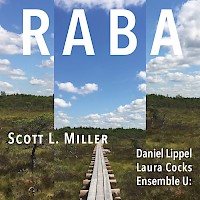 Scott L. Miller is bringing works from his recent album, Raba, to New York city at the end of September.
This includes a virtual reality performance by Ensemble U: of the title piece at Spectrum in Brooklyn on September 28th, and a performance at Columbia University's Lenfest Center featuring works from the album, with accompanying video, performed by flutist Laura Cocks and guitarist Dan Lippel on September 29th.
There are only 17 tickets available for the concert at Spectrum, exclusively available at the link below. Tickets are free for the concert at Columbia with limited seating on a first-come, first-served basis.
Virtual Reality Concert at Spectrum