andPlay Album Release Concert/Party 10.4.19
Hosted by Metropolis Ensemble at 1 Rivington St, NYC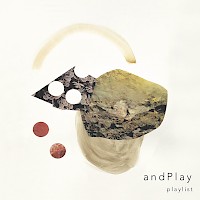 Join violin/viola duo andPlay on October 4th for an evening of music, drinks, and treats to celebrate the release of its debut CD, playlist. Violinist Maya Bennardo and violist Hannah Levinson's collection of world premiere recordings releases on on September 27, 2019.
andPlay's performances at the event include two works featured on the album: David Bird's Apocrypha and Clara Iannotta's Limun, plus a preview of a new work by Adam Roberts. Opening for andPlay, the composer/cellist/vocalist Meaghan Burke performs a set of original songs for voice and cello.
Along with the album release, they also released this video of David Bird's Apocrypha, featured on the album, on The Violin Channel.
Doors open at 7:00pm, show at 7:30pm; tickets are $20/$10