Anne Leilehua Lanzilotti Release Events in California
Provides extended info on the process of transcription and unique string techniques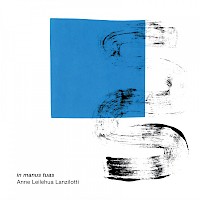 Violist and composer Anne Leilehua Lanzilotti's newest release, "in manus tuas" (called "an entrancing new album" by The New Yorker's Alex Ross), features viola transcriptions of works by Anna Thorvaldsdottir, Andrew Norman, Caroline Shaw, and Lanzilotti herself. Highlighting the delicate balance act that guides the process of transcription, Lanzilotti wrote about the works on the album on the blog on her website.
Lanzilotti will give two performances celebrating the album release as part of the Carlsbad Music Festival in California, on August 2 and 3rd.
Extending on the detailed nature of this work, she has published a video exploring the technique of "half-tone harmonics" as demonstrated in the music of Swiss composer Jurg Frey, and will be posting a follow up video and interview with Anna Thorvaldsdottir.
The album was recently included on Steve Smith's Log Journal playlist https://nationalsawdust.org/thelog/2019/08/05/playlist-live-life-out-loud/