Greg Chudzik Solo Works Vol. 2 Album Release Show
The Stone at the New School, 3.16.19, 8:30pm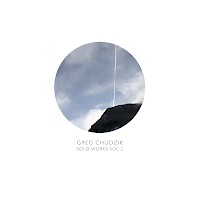 Following his debut album in 2015, bassist and composer Greg Chudzik leads a quartet of double bassists performing works from his newest release on Panoramic Recordings, "Solo Works, Vol. 2", as a part of Talea Ensemble's week-long residency at The Stone. Originally conceived of and recorded as works for a single double bassist, the collection of pieces eventually grew into several works for the double bass quartet. These pieces represent the culmination of over 3 years of exhaustive exploration, from improvising to writing to recording to mixing, into the rich and varied sonic landscape that is the double bass. The compositions themselves draw from a wide range of influences, from hurricanes to Las Vegas slot machines to Shostakovich to the West African kora. Joining Chudzik in the quartet are the peerless talents of Tristan Kasten-Krause, Evan Runyon and Pat Swoboda.
"Solo Works Vol. 2" album release concert
All compositions for double bass quartet by Greg Chudzik
Greg Chudzik - double bass
Tristan Kasten-Krause - double bass
Evan Runyon - double bass
Pat Swoboda - double bass
Bassist Greg Chudzik has performed premieres by Steve Reich, Steve Coleman, Brian Ferneyhough, Johnny Greenwood, Mark Appelbaum, Alex Mincek, Eric Wubbels, Sam Pluta, Ted Hearne, Anthony Cheung, Dan Deacon, Paula Mathieson, Anna Clyne, and Fay Kween Wang. In the past he has performed at Carnegie Hall, La Philharmonie, The Village Vanguard, Disney Hall, Darmstadt Music Festival, and Saalfalden Jazz Festival. He performs regularly as a member of Ensemble Signal, Talea Ensemble, Wet Ink Ensemble as well as the bands Bing & Ruth, Empyrean Atlas, and the Briars of North America. In 2015 Greg released his first solo album, "Solo Works Vol. 1", for bass guitar and electronics.