Du Yun Portrait Concert at Miller Theatre @ Columbia University
Featuring Works from New Album, Dinosaur Scar: 11.15.2018 at 8pm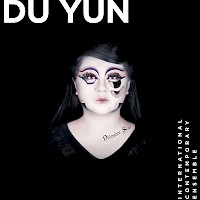 Miller Theatre at Columbia University is honoring Du Yun with one of their prestigious Portrait Concerts, happening on November 15th at 8pm.
The concert will be featuring two works from her recent album, "Dinosaur Scar": Air Glow, and Impeccable Quake, performed by members of the International Contemporary Ensemble, alongside other works written with and for the group.
Tickets are available at Miller Theatre's website
P.S. And coming up in February 2019 is a Portrait Concert for Wang Lu, whose album "Urban Inventory" we released back in March 2018!