Kivie Cahn-Lipman Bach CD release event at Spectrum!
Saturday Jan 11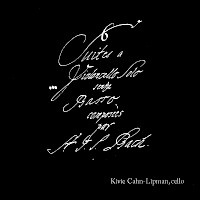 Cellist Kivie Cahn-Lipman, founding member of ICE and director and founder of early music ensemble ACRONYM celebrates the release of his new recording of Bach's complete suites for solo cello with an event at Spectrum on Saturday January 11.
Lipman's Bach is informed by his study of alternative manuscripts and a hybrid of his approaches to both early and modern instruments.