Phyllis Chen's Little Things Chicago CD Release Event Oct 13!
Phyllis Chen's Little Things Chicago CD release event Oct 13!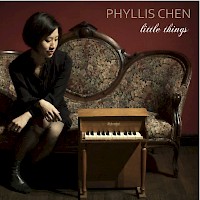 Phyllis Chen's new recording of adventurous works for toy piano, Little Things, will have a cd release event at Constellation in Chicago on the Frequency Series, curated by Peter Margasak, on October 13 at 8:30. http://www.constellation-chicago.com/event/359441-phyllis-chen-chicago/
Time Out New York calls Chen "a superb pianist and a brilliant advocate for the instrument's downscaled toy sibling." The recording was also reviewed in New Music Box:
"The disc's seven compositions—some concentrating on the instrument alone, others incorporating electronics, recorded vocals, and/or additional percussive sounds—span a compelling range of sonic worlds that dazzle with their creative use of the toy piano's unique timbre, the distinctly audible key strokes, and variously employed extended techniques. "