Josh Modney Album Release Concert on 9.15 with Wet Ink Ensemble
The Dimenna Center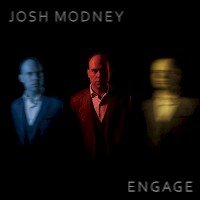 Josh Modney and his fellow members of the Wet Ink Ensemble are having a dual album release show at the Dimenna Center on September 15th, highlighting both Modney's new 3 CD release, Engage, on New Focus and Wet Ink: 20, an album with the Wet Ink Large Ensemble celebrating 20 years years of the Wet Ink Ensemble.
The program will feature Modney and Eric Wubbels performing Wubbels' tour-de-force duo "the children of fire come looking for fire" featured on Engage, new quintet versions of Modney's improvised violin solos from the third CD of his release with fellow Wet Ink members and special guests Cory Smythe and Charmaine Lee, alongside music for the Wet Ink septet by Rick Burkhardt and Sky Macklay, and the NYC premiere of a new solo piece by Kate Soper.
Saturday, September 15, 2018 at 8:00pm
The DiMenna Center for Classical Music, Mary Flagler Cary Hall
450 W 37th St | New York, NY
Tickets: $10 General Admission, Students Free. No pre-orders, cash only at the door.