NPR Classical's Deceptive Cadence features video from De Prato's "Streya"
De Prato's performance of Missy Mazzoli's "Vespers" featured in a video by James Darrah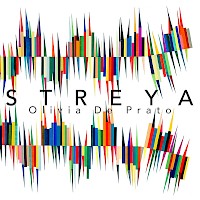 A music video for a track from violinist Olivia De Prato's "Streya", Missy Mazzoli's Vespers for Violin was featured on on Deceptive Cadence, a program on NPR Classical, with a review from Tom Huizenga.
"The music is less ambiguous, though deliciously disorienting in its own right. Mazzoli extracted strings, voices and organ sounds from her 2015 suite Vespers for a New Dark Age, suffused them with a wash of electronics and fronted them with a soaring solo violin. De Prato — violinist for Mazzoli's band Victoire and co-founder of the Mivos Quartet — opens with a raspy thread of tone, emerging from a haze to shift between elastic, slithery scales and punchy flourishes, gradually reaching the upper register of her instrument while a scrim of ethereal voices wafts by.
Darrah, who directed Mazzoli's well-received 2017 opera Breaking the Waves, may have constructed his own cryptic vision of the traditional evening vespers — but in the music, there's no mistaking that De Prato and Mazzoli are out to dismantle it."